Pool Suite (Room 3)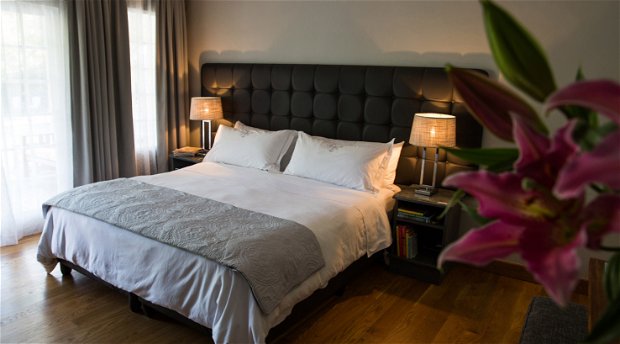 This elegant and stylish room has a modern feel with the double doors opening to the patio and are a few steps away from the swimming pool. The seating area on the patio has a magical view of the pool, garden and river.
The bathroom has a full bath and large walk in shower.
Complimentary Wi-Fi, Nespresso, Hot Chocolate,Tea,Coffee, Rusks and Honesty bar fridge.
Hot/Cold Air Conditioning.Electrical Blankets.